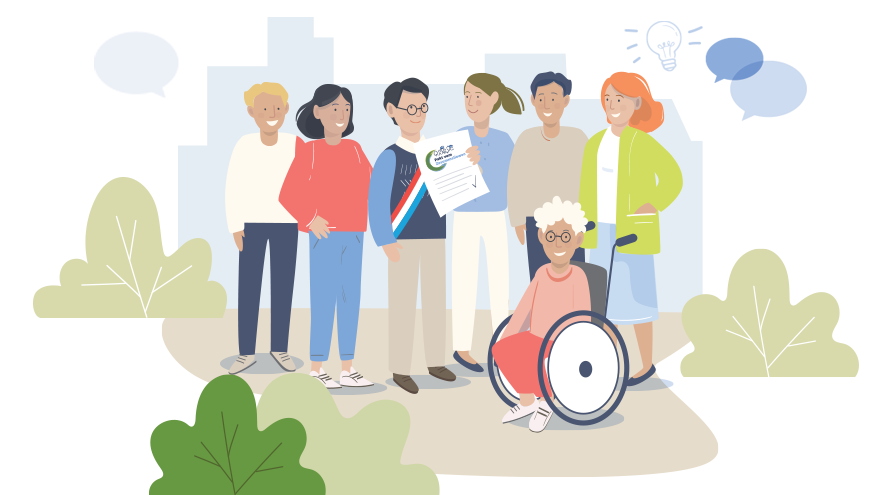 Pilot project "Pakt vum Zesummeliewen"
The municipality is the first point of reference for anyone arriving in the country or moving to another locality. Therefore, it plays an important role in ensuring a harmonious life together.
With the "Pakt vum Zesummeliewen", the municipality, SYVICOL and the Ministry of Family, Integration and the Greater Region commit themselves to working closely together towards a multi-year and dynamic process that focuses on communication, access to information and the participation of all people who live or work in the area of the municipality.
Integration counsellors accompany the municipality throughout the process of implementing the "Pakt vum Zesummeliewen". They are assisted by the contracted partners of the Integration Department.
The "Pakt vum Zesummeliewen" is designed in five steps.
All stages of the process are filled with life by you and with you. Get actively involved from the start!
Signatory municipalities of the "Pakt vum Zesummeliewen":
2021 (8 municipalities and one inter-communal union)
Clervaux
Hobscheid
Junglinster
Kopstal
Roeser
Strassen
Inter-communal union: De Réidener Kanton and Mertzig
Wiltz
2022 :
Bettembourg
Boulaide
Dippach
Echternach
Hesperange
Niederanven
Sanem
Schifflange
Schuttrange
Steinfort
Steinsel
Troisvierges
2023 :
Leudelange
Mertert
Petange
Find here the different stages of the pilot project:
1. MY MUNICIPALITY IS COMMITTING ITSELF:
This is our starting point. My municipality signs the official document "Pakt vum Zesummeliewen". From now on, the Municipal Consultative Commission for Integration (CCCI) accompanies me and my municipality throughout the process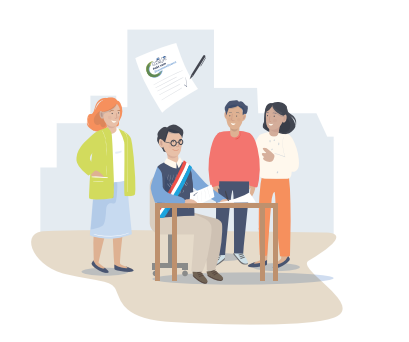 2. IT'S MY TURN! I GIVE MY OPINION:
My municipality is interested in my opinion and I express my views. This allows my commune to better identify my needs.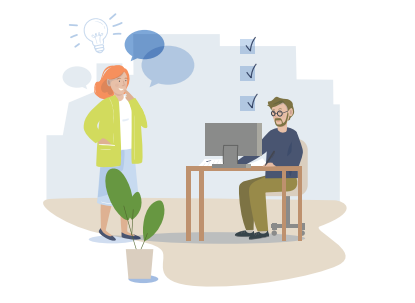 3. I TAKE PART IN THE CITIZENS' WORKSHOPS:
I share my creative ideas and visions for a successful "Living Together" with the other participants. In the workshops we develop concrete projects for our community.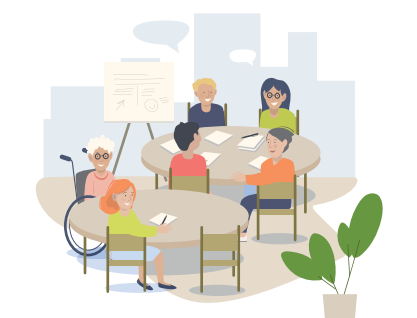 4. TIME TO ACT! MY MUNICIPALITY (RE)ACTS:
I shared ideas and opinions. Since then, my municipality has been implementing actions aiming at a "Living Together" for the benefit of all its citizens.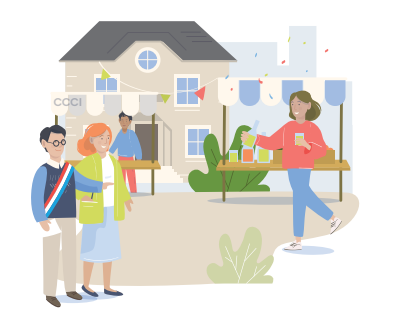 5. ONE YEAR AFTER THE SIGNING OF THE "PACT": WE LOOK BACK AND MOVE FORWARD:
Our work does not stop here as new projects are already awaiting us.